Druid High Performance Solutions is a MindBody coaching business.
We specialise in helping men overcome the challenges of middle age.
These challenges exist within the social, physical and psychological world.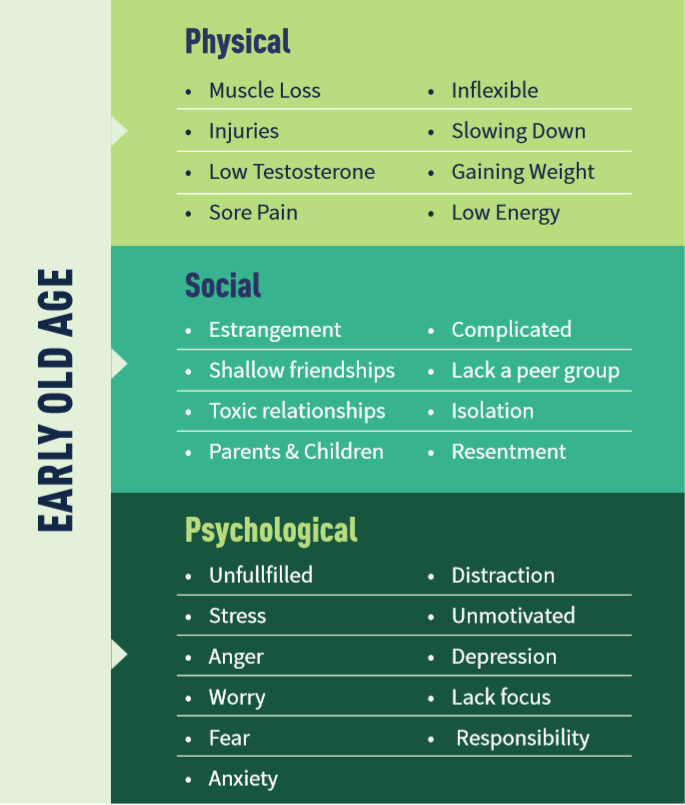 Early old age is being forty going on sixty, typically the people we work with are low in energy, low in motivation and have a sense of physical decline.
To learn more about the early old age syndrome click here for more information.